Electric Vehicle Fire Blankets Quotation
Electric Vehicle Fire Blankets made to order by Cunningham Covers, one of the UK's leading tarpaulin manufacturers.
Manufactured in Ireland. Shipped Globally.
Clever protective covers.
Electric Vehicle Fire Blankets

Cunningham's purpose is to improve lives by manufacturing Clever Protective Covers. This is exactly what we aim to achieve with our Electric Vehicle (EV) Fire Blankets.
The blankets are used to control and isolate fires in Electric Vehicles. It helps contains both the flames and toxic fumes. They have a temperature resistance of up to 1600ºC, and comes with wall-mounted cabinet and a waterproof carrying bag for ease of deployment.
Blankets are made to a standard of 8 x 6m but can be made bespoke to any size.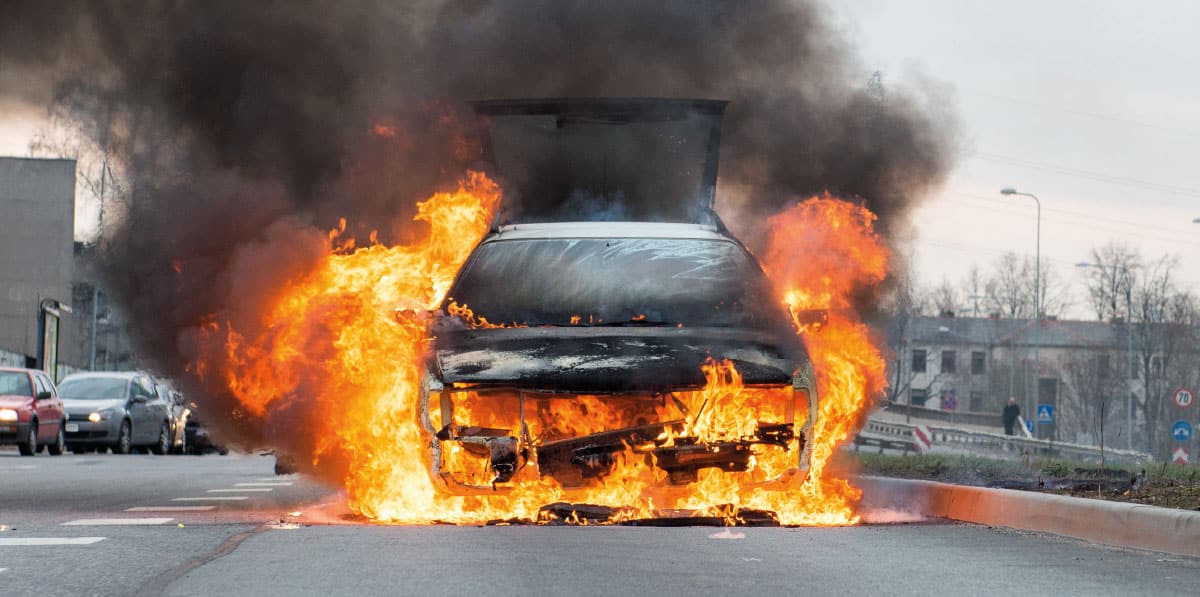 Fast and effective solution
Smothers and isolates the fire
Can be deployed in any location
Designed to be easily used by everyone
Unlimited - Can be used on all vehicle types
Submit an enquiry

If you have a similar issue or indeed if this solution would work for you submitting an enquiry is easy and we'll get right back to you with a quote. If you prefer you can call us on 028 9344 4844 from the UK or 004428 7964 2638 from Ireland. We accept orders online or by phone.
Our Clever Protective Covers can be recycled or repurposed in line with our sustainability goals.